PTA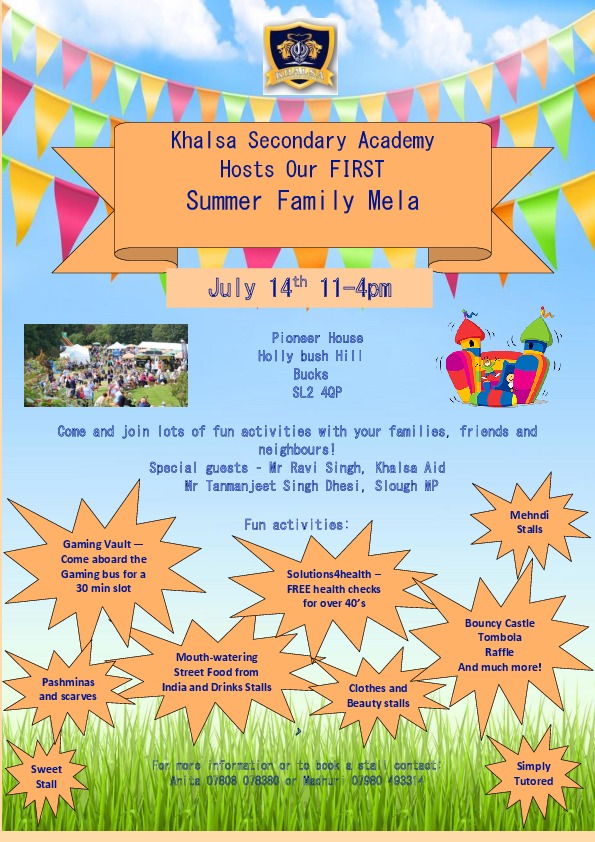 Dear Parents,
A little note to tell you about The KSA Parent Group (PTA). The role of the parent group is two dimensional: to organise fund raising events and to hold regular parent forums.
In the last few years we have organised various events such as A trip to Mount Snowdon, movie night, food stalls, collection for the homeless, Macmillan coffee morning– and more. We take an active role in all school assemblies and celebrations and are present at parent and open evenings.
The Parent Forum was set up last year and meets every six weeks in the evening, so that working parents can attend. This forum is run by the parents and for the parents. Each year group has a parent representative who attends the forum and liaises with Anita Singh, Chair of the Forum. These meetings provide parents opportunities to share suggestions and raise concerns via the proper channels, i.e. their child's class rep, who in turn will pass on the issues to Anita Singh, who will present them to the school, as Chair of the forum. You will find below email address of class representatives.
Year 7
Jasmeet Bhamra Jasmeetbhamra@gmail.com
Anisa Poladia ksa.anisa7k@gmail.com
Charanjit Lola charanjitlola@gmail.com
Helen Sian helen.sian78@gmail.com
Year 8
Mannie Bhui mannie.bhui@yahoo.com
Jag Atwal jag_atwal2003@yahoo.com
Year 9
Manjeet Pabla manjeetb@live.com
Year 10
Catherine Mack catherinemack15@gmail.com
Helen Sian helen.sian78@gmail.com
Year 11
Jag Sekhon jagsekhon30@hotmail.com
We would like each one of you to get involved in some way if it is your time, expertise in an area or just a donation however small. Please try and attend meetings or phone one of us below with comments or suggestions.
Every little helps!
Anita Singh (Chair) 07808078380 (Parent Governor)
Preeti Dhanoa (Vice-Chair) 07850412088
Helen Boyle(Treasurer) 07907746266