Stay Safe E-Safety
eSafety at Khalsa Secondary Academy
As a school community we want students to take advantage of all the benefits that fast and safe internet access can give them. This can help them increase their knowledge and general understanding of the world.

To report an incident to CEOP (Child Exploitation and Online Protection) click here: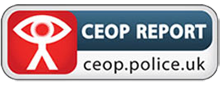 So students can enjoy fast and safe internet in school we filter out:
File Sharing
Instant Messaging & Skype
Social Media
Adult Content
A Student Acceptable Use Policy is in place. There are consequences for irresponsible use and loss of internet access if not signed. The AUP clarifies…
How they will stay safe online
How they will share internet capacity
How they will act respectfully when online
Parental controls – consider restricting access to inappropriate content via the following:
Broadband via router
Mobile phones and tablets
Games consoles
This site gives you an easy step by step way to set parental controls. (click on "Controls")

Advice to parents from young people via survey on www.knowthenet.org.uk
(Knowledge Centre – Social Network)
Trust us – we mostly use web to chat & watch fun videos
Talk to us – we could always use some guidance if we don't know what to do or if we haven't spotted the danger
Be mindful – parental controls don't catch everything if we use mobiles or friends' devices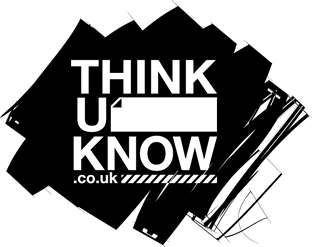 Click on these icons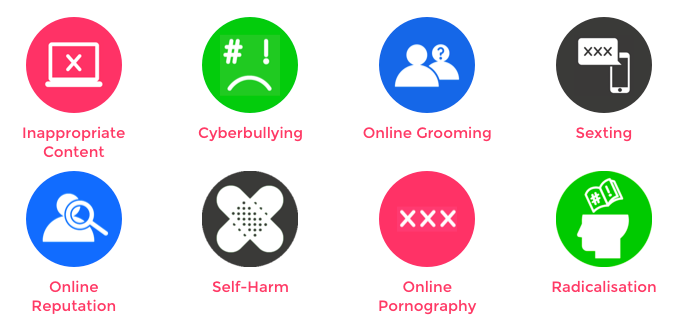 Mental Health
If you find it hard to manage, you feel over-whelmed or are worried about someone else, talking to others really does help. Many students feel like this - it's not unusual and staff are used to helping those who have feelings difficult to handle.
Initially you can speak to your Form Tutor. Otherwise you can go and see Mr Roopra (Assistant Headteacher or Ms Rowe (DSL and Acting SENDCo). They are trained to help and can also refer you to professionals who can help you further. These professionals are experts and can talk to you; they want to help and are dedicated to helping those like you. You are not alone.
Mental Health Awareness week will be held each year during the month of May.
For more details please click on the link below:
http://www.mentalhealth.org.uk/our-work/mentalhealthawarenessweek/