Admissions
The determined admissions criteria for 2022-2023 are now included on the website.
Further details on any open events will follow shortly.
To apply for Reception 2022-2023 please make your application through the following link:
If you wish your child to be considered for a place at Atam Academy for Reception 2022 (starting September 2022) you must fill in the Supplimentary Information Form below and return it to the school.
Atam Academy is now part of the Pan London Co-ordination Scheme.
Please contact the school's administration team on 020 8252 9831 or admissions@atamacademy.com if you have any queries or difficulties in completing the application.
ATAM Supplimentary Information Form (SIF)
Admissions Arrangement 2022-2023
ATAM Admissions Policy 2021 - 2022
| DATE | EVENT |
| --- | --- |
| Wednesday 1 March 2023 | National Offer Day for secondary school places |
| Monday 17 April 2023 | National Offer Day for primary school places |
| Friday 19 May 2023 | Deadline for lodging your appeal and uploading evidence using the on-line appeal form for admission into Year 7 or Reception place for September 2023. |
| At least 14 school days prior to the hearing | You will receive, time and date of your hearing by email to the email address on your appeal form. Please check junk folder regularly so that this is not missed. You will receive a copy of the paperwork you have submitted for your appeal, a copy of the school's case and the names of the panel members shortly after this. |
| July 2023 | Appeal Hearings (subject to availability of panel members). |
| Within 7 calendar days of last hearing | hearing You will receive an email setting out the decision made by the Independent Appeal Panel. A detailed letter will follow thereafter. |
Appeals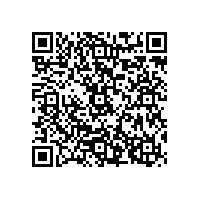 Which year will my child enter school?
| DATE OF BIRTH | STARTING SCHOOL | WHEN TO APPLY * |
| --- | --- | --- |
| September 11 – August 12 | September 2016 | Contact school. |
| September 12 – August 13 | September 2017 | From September 16 – 15 January 17 |
| September 13 – August 14 | September 2018 | From September 17 – 15 January 18 |
| September 14 – August 15 | September 2019 | From September 18 – 15 January 19 |
| September 15-August 16 | September 2020 | From September 19 - 15 January 20 |
| September 16-August 17 | September 2021 | From September 20 - 15 January 21 |
| September 17-August 18 | September 2022 | From September 21 - 15 January 22 |