School Performance & Results
THE KHALSA ACADEMY WOLVERHAMPTON IS A "GOOD" SCHOOL.
The School has been graded "GOOD" in ALL four categories:
OVERALL EFFECTIVENESS : GOOD
LEADERSHIP & MANAGEMENT: GOOD
QUALITY OF TEACHING, LEARNING & ASSESSMENT: GOOD
PDBW: GOOD
OUTCOMES: GOOD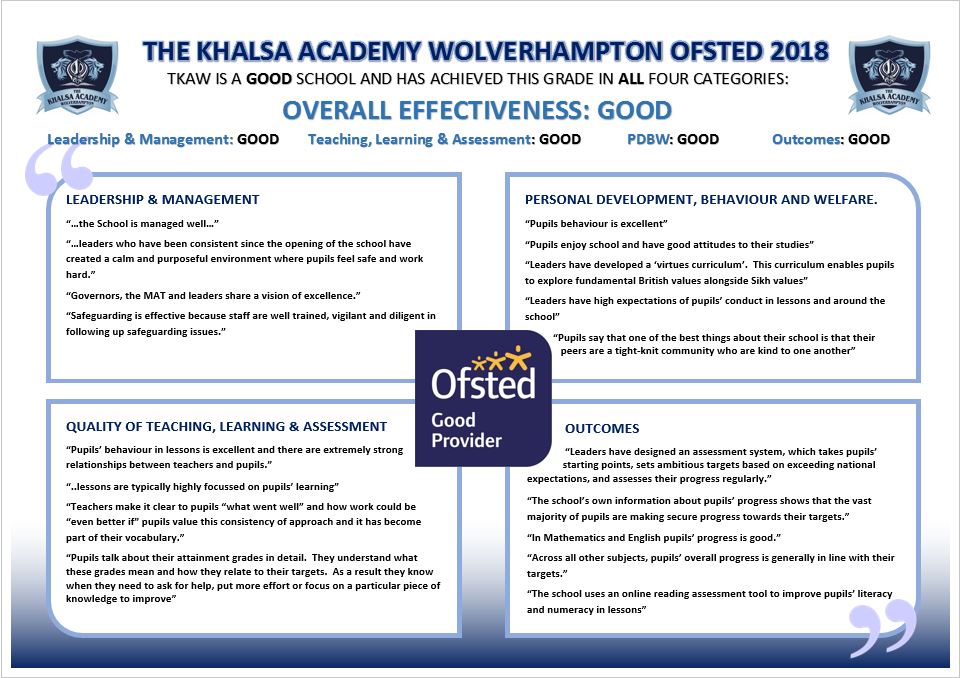 For the full Ofsted report please CLICK HERE.
If you wish to have a hard copy of the report they are available from reception.
Educational Review
The School was reviewed by an Educational Consultant in March 2016. Please see below the link to his written report on the four areas that Ofsted report on:
Leadership
Outcomes
Teaching and Learning
Pastoral
Download the report: Review
The Khalsa Academy Wolverhampton