Welcome To Khalsa Secondary Academy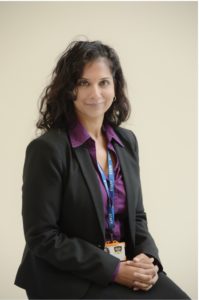 Welcome to our website. I hope that it will give you a flavour of our academy, provide you with the information you need and encourage you to visit us to find out more.
Khalsa Secondary Academy is a vibrant place to come to learn and to work. We place learning at the centre of what we do and we believe that our students and our staff are the most important assets we have. We try to live up to the phrase, "Excellence in all that we do", and we are constantly seeking ways to improve and develop.
At our academy we want every student from our community to achieve and be the best they can possibly be. This involves building high expectations, strong aspirations and positive values. We insist on high standards of uniform and behaviour and believe that respect is essential between everyone who works here, whether they are students or adults. We value the learning that takes place in the subjects taken by our students, but we also ensure that there is a wide variety of extra opportunities beyond the classroom, through traditional and modern sports, the arts, and many, many other areas of interest and challenge for students. Our staff do really go the extra mile for our students and this includes a range of trips and visits; local, national and international.
We are very proud to be an inclusive academy serving all the families in our community. We have a good range of subjects, opportunities and facilities. Our energetic and experienced staff are proud of the difference we make to our students' futures and we are well guided and held to account by our Governors.
You can find out more about Khalsa Secondary Academy by exploring the website further and by arranging to come and visit.
Sulina Piesse
Principal
My daughter has grown enormously in confidence in the last 5 months, her character is also blossoming, both in a ways I could have only hoped for 5 months ago. She is also doing very well academically.
Parent
We are Non Sikhs but the children enjoy going to the Gurdwara and have felt no pressure in joining in, it has brought about a sense of peace with both of my children.
Parent