Welcome To Khalsa Secondary Academy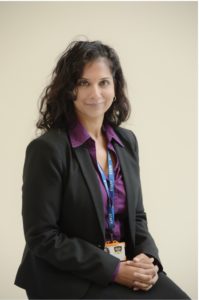 Welcome to our website. I hope that it will give you a flavour of our academy, provide you with the information you need and encourage you to visit us to find out more.
Khalsa Secondary Academy is an exciting, dynamic and vibrant academy, serving families in our local community.
We have high expectations for our students and ensure each individual is supported and challenged to achieve their full potential. Students develop intellectually, socially and personally within an inclusive environment, where challenging academic work is partnered with a stimulating abundance of opportunity.
Our offer is enhanced through our recently refurbished state-of-the-art building and through the many partnerships we have developed with businesses, educational institutions, research centres, local primary schools and community groups.
Sikh values are embedded in our own values: kind, honest, fair, respectful and optimistic which mean we will nurture principled, hard-working and ethical young people who will be responsible model citizens. These values are at the heart of everything we do, running through all aspects of academy life and are a central part of students' experiences at Khalsa Secondary.
Welcoming students of all faiths and students of none, we have established a diverse community here where everyone is valued; and our dedicated and enthusiastic staff are committed to providing every young person at Khalsa Secondary with the very best start in life and education of the highest possible standard.
Sulina Piesse
Principal
My daughter has grown enormously in confidence in the last 5 months, her character is also blossoming, both in a ways I could have only hoped for 5 months ago. She is also doing very well academically.
Parent
We are Non Sikhs but the children enjoy going to the Gurdwara and have felt no pressure in joining in, it has brought about a sense of peace with both of my children.
Parent