Values Based Learning
Values based learning
Atam Academy is a values based learning community, committed to the education of the whole child. We are always seeking new and creative ways of engaging children in learning experiences that motivate and entice them to deepen their understanding and develop a lifelong love of learning. We provide a broad and balanced curriculum with creative contexts providing the stimulus to engage children in quality experiences. We strive to achieve high academic standards for all children and believe this is best achieved through teaching that is engaging, innovative and personalised to children's needs.
Our British Sikh Values are: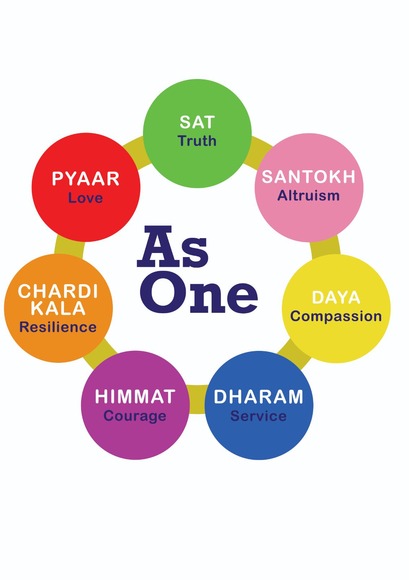 We are committed to children valuing learning both in and out of school, providing an expanding annual programme of educational visits and residential school journeys. We have a very close relationship with our community and always listen to the views and desires of children and parents so that we can keep improving and enhancing all that we do. We hold coffee mornings so that parents can explore ideas with the Executive Head Teacher. We survey parents twice a year to gain their views and ideas for developments and consult with pupils regularly to ensure they have a central voice in school self-evaluation.
As an increasingly successful school, we are committed to working with and learning from others. We work in partnership with local Primary Schools in Redbridge as well as with our partners schools in Kenya, providing mutual innovative strategic leadership for our respective learning communities. We are very proud of our partnerships and are always looking for ways of strengthening the links between the schools.
January Compassion Values Poster