Useful Contacts
Help for adults concerned about a child: NSPCC 0808 800 5000
Help for children & young people: CHILDLINE 0800 1111
Online counselling for young people: www.kooth.com
NHS Direct: 0845 4647 (Changing to 111)
Family Lives, parent and family support organisation: 0808 800 2222
The Samaritans: 08457 90 90 90
Beat, Beating Eating Disorders: Youth Line 0845634 7650
Youth Support Services, Sphere: 0845 034 9574
Drinkline: A free and confidential helpline for anyone who is concerned about their own or someone else's drinking. Tel: 0800 917 8282 (lines are open 24 hours a day)
Smokefree - NHS Smoking Helpline: 0800 169 0 169 Website: http://smokefree.nhs.uk
---
In School Support
CAMHS - We have strong links with Child and Adolescent Mental Health Services
PST – Our personalised support team offer support and guidance to students in a number of ways including assisting with organisation, listening to and responding to student issues, emotional/behavioural support, home/school support and communication.
Everyone working in or for our school service shares an objective to help keep children and young people safe by contributing to:
• Providing a safe environment for children and young people to learn and develop in our school setting.
• Identifying children and young people who are suffering or likely to suffer significant harm, and taking appropriate action with the aim of making sure they are kept safe both at home and in our school setting.
Click here for our Safeguarding and Child Protection Policy
Tips for keeping safe
We want you to enjoy your free time but we also want you to stay safe. Follow the simple tips below to help you stay safe and feel more confident.
Always tell an adult where you are going and inform them of where you are at all times
Don't mess about near railway lines, overhead electricity lines or roads
Be sensible near water and only go swimming if there is a lifeguard
Stay SMART online. If in doubt tell an adult
When it is warm, if you are going outside, you should protect yourself against the sun by applying sunscreen, wearing a hat, staying out of the midday sun and drinking plenty of water
Don't walk around alone at night
Stick to footpaths and well-lit areas. Never take a short cut through a dark alleyway just to get home earlier
Don't show off your mobile phone or iPod to groups of people
Act confidently, even if you don't feel it
If you think someone is following you, cross to the other side of the road and keep walking. If you still think they're following you, head for a well-lit area where there are lots of people
Always ask for help if you need it
For further information visit: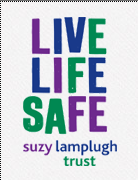 Peer on Peer Abuse
As a school we have a zero-tolerance attitude towards peer on peer abuse including bullying, and we will deal with such issues whenever we are made aware of them so please contact either your child's Form Tutor or Head of Year if you have any concerns.
It is important that students understand what peer on peer abuse is and what it isn't and equally recognise that other behaviours, whilst not bullying, are just as unacceptable.
Further advice can be found on the NSPCC website:


This website gives parents, teachers and school leaders practical advice on protecting children from extremism and radicalisation.
Road safety
At Atam Academy we endeavour to instil in our students a responsibility to take all aspects of their personal safety seriously, including road safety. Brake, the road safety charity, states that, 'Road safety is not just for younger children. As students get older, the risks increase. Students need to walk, cycle and play safely without supervision. They also need to understand how to be safer passengers in vehicles, including on school buses, and then, if they learn, how to be safe motorbike riders and car drivers'.
Students need to study their road safety
A - Awareness
B - Behaviour
C - Choice
For further information on road safety visit:
Drugs
Follow this link if you would like to find out more information about the facts on drugs, searchable by the name of the drug, written for younger people.
Talk To Frank - If you would like to know more information from the UK Government backed site covering all drug related questions in a no nonsense frank way, follow this link.

If you want to talk, you can call FRANK free, 24 hours a day, 365 days a year.
Talk to Frank: 0800 77 66 00
82111- Need a quick answer? Text a question and FRANK will text you back.
Children and young people's online protection
Staying safe online is vital use the links below to find the latest information and advice on how to stay safe.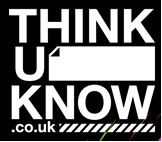 Visit Thinkuknow to find the latest information on the sites you like to visit, mobiles and new technology.

Find out what's good, what's not and what you can do about it.
Most importantly, there's also a place which anyone can use to report if they feel uncomfortable or worried about someone they are chatting to online.
If, at any time, young people become concerned that images of them have been uploaded to the internet support is available, it's never too late to get help. Young people can:
Talk to a counsellor at ChildLine on 0800 111 or at www.childline.org.uk. ChildLine will also work with the Internet Watch Foundation to notify sites hosting images to have them removed.
If young people are being harassed, threatened or blackmailed because of a sexual image they can report to us at CEOP via the CEOP report form at www.ceop.police.uk/safety-centre
If images end up on a site they can often report to the sites where they have been shared. Find out how to report to some popular sites in the 'Help' section of Thinkuknow
All the information here is brought to you by the team at the Child Exploitation and Online Protection (CEOP) Centre.

Child Exploitation and Online Protection Centre CEOP
The Child Exploitation and Online Protection Centre is a UK police agency with a difference. It has the teeth of any other police force and works to track offenders wherever they may be.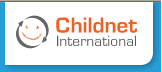 The
internet is an amazing place and a wonderful resource and Childnets aim is to help make the internet a great and safe place for children and young people. Find the latest information on the sites and services that you like to use, plus information about mobiles, gaming, downloading, social networking and much more.
FGM (Female genital mutilation)
NHS UK states that, 'FGM- Female genital mutilation (sometimes referred to as female circumcision) refers to procedures that intentionally alter or cause injury to the female genital organs for non-medical reasons. FGM is illegal in the UK. It is also illegal to arrange for a child to be taken abroad for FGM. If caught, offenders face a large fine and a prison sentence of up to 14 years.
It has been estimated that over 20,000 girls under the age of 15 are at risk of female genital mutilation (FGM) in the UK each year, and that 66,000 women in the UK are living with the consequences of FGM. However, the true extent is unknown due to the 'hidden' nature of the crime.
What you can do
If you are worried about someone who is at risk of FGM or has had FGM, you must share this information with social care or the police. It is then their responsibility to investigate and protect any girls or women involved'.
For more information on FGM visit:
www.nhs.uk
www.forwarduk.org.uk
Spotting the signs
The charity 'Forward', which campaigns against FGM, says teachers concerned that a student is at risk of or has undergone FGM, should look out for signs such as:
A family which belongs to a community in which FGM is practiced making preparations for the child to take a holiday, arranging vaccinations or a planned absence from school. The child may also talk about a "special procedure/ceremony" that is going to take place.
Signs that FGM may already have taken place include prolonged absence from school, with the child's behaviour changing on their return, and long periods away from classes or other normal activities, possibly with bladder or menstrual problems.
Some teachers have described how children find it difficult to sit still and look uncomfortable or may complain of pain between their legs or talk of something somebody did to them that they are not allowed to talk about.



Cafcass helps children and young people who are going through care or adoption proceedings, or whose parents have separated and are unable to agree about future arrangements for their children. Cafcass is the voice of children in the family courts and helps to ensure that children's welfare is put first during proceedings.
Reading Well for young people: we have a collection of expert endorsed books about mental health and wellbeing which provide 13 to 18 year olds with advice and information about issues like anxiety, stress and OCD, and difficult experiences like bullying and exams. The books have been recommended by young people and health professionals. They are endorsed by leading health bodies, including Public Health England, NHS England and YoungMinds.
From time to time we receive links from agencies such as the NSPCC which can be of use to parents, carers, guardians and young people. These links can be found below:
NSPCC: Net Aware
NSPCC: Sexting & young people: the parent's view
NSPCC: Sexting
The Imitation Game - Do you really know who you're talking to online?
NHS figures show 'shocking' rise in self-harm among young
BBC: How do you talk to your children about sexual abuse?
BBC: Is your child a cyberbully and if so, what should you do?
Kidslox